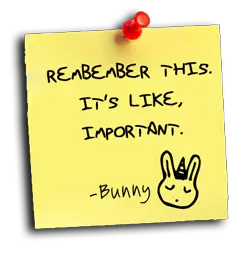 Just so I have it written down somewhere easy to find, and so it will maybe help others too, here's a NOTE TO SELF:
The official dates of the 2013 ARBA National Convention are October 19-23, 2013.
Exhibitors will start to arrive about the 17th.  The set up crew will get there more than a week ahead of time to put up dozens of booths and tables, and cooping for some 25,000+ rabbits and cavies.
Show entry deadline will probably be sometime mid-September.
Youth members: Applications for the Royalty, Achievement, and Management contests need to be in by August 20 (mail in) or September 1 (online entry).  You can get the forms at the ARBA.net youth page.  But you are already studying, right?  If so, our website has tons of study guides and tips to help.  Check out our books and blog.
You can order a convention catalog anytime.  Don't put it off and then forget!
There.
🙂
Related Posts via Categories