New Rabbit Supply website just launched!
We have your rabbit supply needs covered at PremiumRabbits.com!  We've got the essentials in cages, carriers, drop trays, cage stands, nest boxes, feeding and watering equipment, as well as valuable accessories such as EZ-mats, harnesses, cage card holders, and much more.  Visit PremiumRabbits.com to see our selection.
Looking for Holland Lop rabbits for sale?  I'd like to invite you to check out Meadowbrook Rabbitry, based in Colorado.  Evelyn has some of the cutest baby bunny pictures I've ever seen on her website.  She's breeding Holland Lops, American Fuzzy Lops, and Netherland Dwarfs for pet and show.  Colors include orange, fawn, blue, tortoise, broken and more!  http://meadowbrookrabbitry.com
Here are a few pics of her bunnies: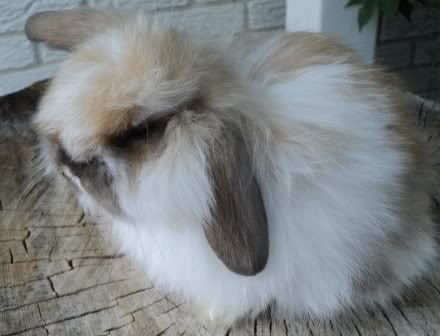 A broken tortoise fuzzy lop baby.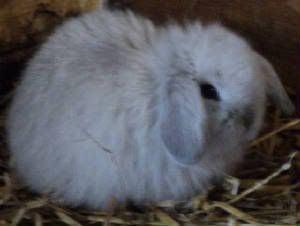 This is a junior lop-eared bunny.  Its color is frosty.