By Ellyn. Filed in
Websites
|
Lop-eared Bunnies for Sale: Pet and Show Quality
Hey everyone!  If you haven't seen it yet I'd like to invite you to check out Lazy Livin' Farms: a small rabbitry with high-caliber Holland Lops for sale in Florida.   Located on the western part of the state in Citrus County, Lazy Livin' Farms is owned by Wanda and her husband.   He raises Australian Lowline Angus, but her first love, critter-wise, is the Holland Lop breed.
Click the screenshot below to enter the site!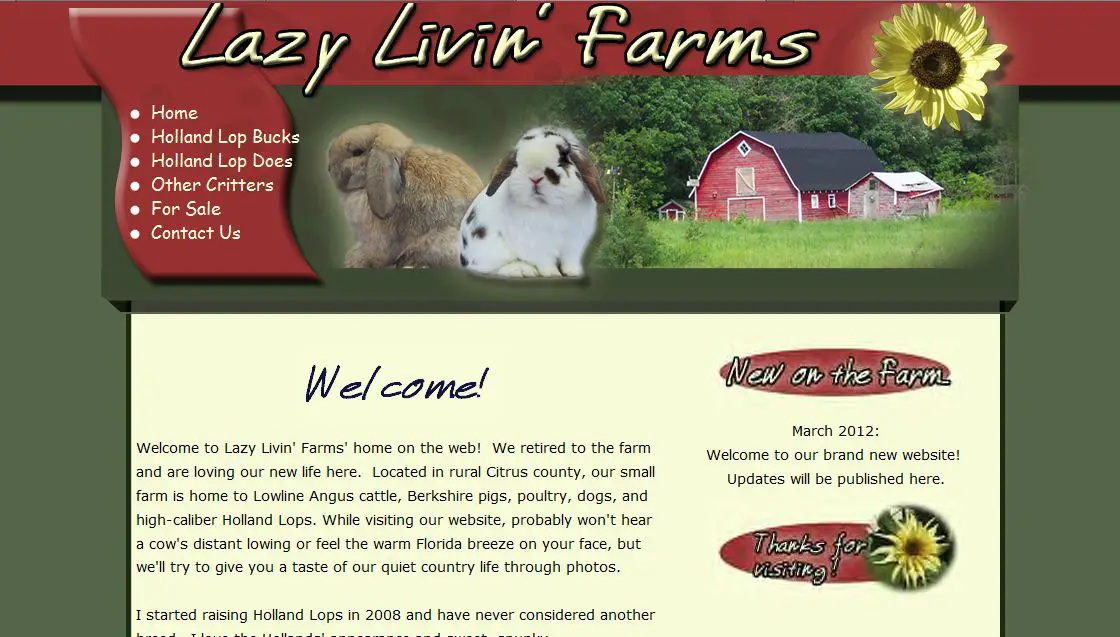 It was a pleasure to help Wanda with her website!  Here are a few of her animals:
Beau, her herd buck.   Beau took BOSB at a recent show.
This is Digit.  Isn't that such a cute name?
Last but not least, a pile of baby Berkshire piglets!!!