By Ellyn. Filed in
Uncategorized
|
Tags:
County Fair
,
Polls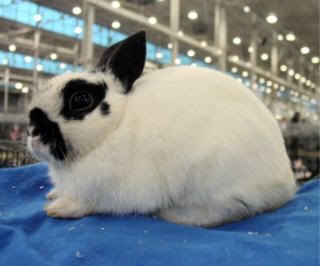 Ahhh!  April Already!  Time is moving so swiftly these days.  The book business is going well; we're almost a shout away from 2,000 copies sold.  You can see some breeders' websites that we've worked on recently at Pinewind Farm and McCabe's Rabbitry.  Let us know if you'd like a makeover for your site, too!
Sorry that the blog has been slow.  I have a very large new project in the works!  But I will continue to post here.
Ready for April's Poll?
[poll id="4″]